What to Expect - Redeemer Austin
Aug 7, 2021
About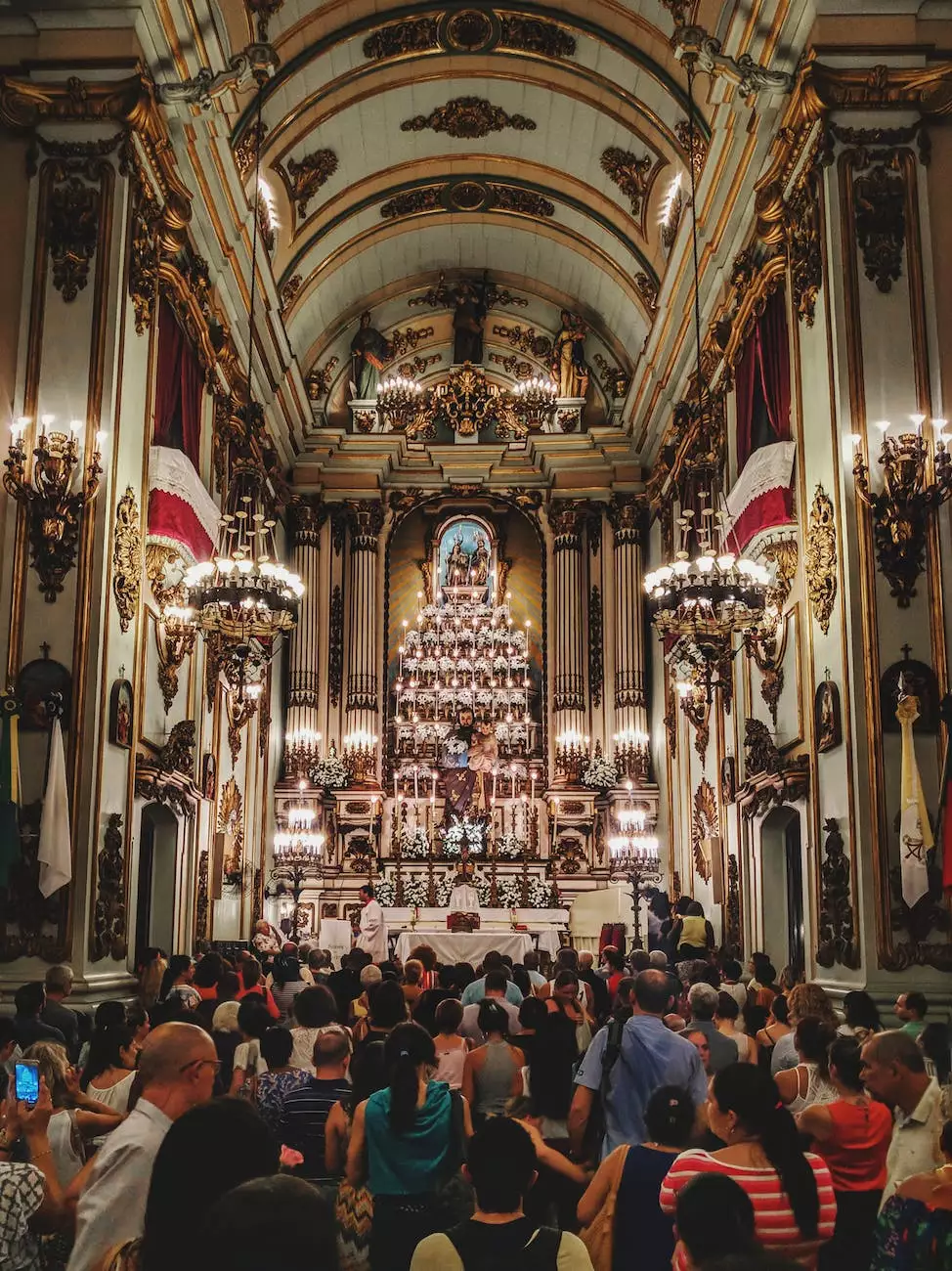 Welcome to Turning Point Church of Galveston!
Thank you for your interest in learning more about Turning Point Church of Galveston and what to expect when you visit our vibrant community. We are a faith-driven community dedicated to providing a place of worship, inspiration, and connection for individuals seeking to deepen their faith and beliefs.
Our Mission
At Turning Point Church of Galveston, our mission is to create an inclusive and welcoming environment where individuals can freely express their spirituality and find strength and support in their personal journey. We believe in the transformative power of faith and strive to make a positive impact on our community through our various outreach programs and initiatives.
Genuine Community
When you join us at Turning Point Church of Galveston, you become a part of a loving and caring community that values genuine connections and embraces diversity. Our members come from diverse backgrounds, cultures, and age groups, creating an atmosphere of acceptance and understanding.
Whether you are new to faith or have been a believer for many years, our community is dedicated to supporting and encouraging you throughout your spiritual journey. We offer a range of programs, events, and groups for individuals of all ages and stages of life. From dynamic worship services to meaningful small group discussions, our community provides a space for personal growth and connection.
Worship Services
Our worship services are the heart of our community at Turning Point Church of Galveston. Led by our passionate and knowledgeable clergy, our services are designed to inspire, uplift, and provide a space for reflection. Through a blend of traditional and contemporary elements, we create a worship experience that resonates with individuals from various backgrounds.
We invite you to join us for our weekly Sunday services, where we come together as a community to celebrate our faith, offer prayers, and engage in thought-provoking sermons that relate to our daily lives. Our services are complemented by vibrant music, led by our talented worship team, and provide an opportunity for personal reflection and growth.
Engaging Programs
Turning Point Church of Galveston offers a variety of engaging programs catered to different age groups and life stages. From children and youth ministries to adult study groups and community service initiatives, there are opportunities for everyone to get involved and make a positive impact.
Our children and youth ministries provide a safe and nurturing environment for young individuals to explore their faith and build meaningful relationships. Through engaging activities, age-appropriate teachings, and mentorship, we strive to instill strong values and a sense of belonging in the younger members of our community.
For adults, we offer a range of study groups and fellowship opportunities. These groups provide a space for deeper exploration of faith, meaningful discussions, and supportive connections with like-minded individuals. We believe that through shared experiences and dialogues, we can strengthen our collective spirituality and understanding of the world.
Community Outreach
Our commitment to faith and beliefs extends beyond the walls of our church. We actively engage in community outreach programs aimed at making a positive impact on the world around us. Through partnerships with local organizations, we contribute to efforts addressing social issues, poverty, and other community needs. We believe that by serving others, we fulfill our purpose and live out our faith in action.
Plan Your Visit
If you're considering visiting Turning Point Church of Galveston, we would love to welcome you. We encourage you to come as you are, and be prepared to experience a warm and inviting community centered around faith and beliefs. Whether you attend our worship services or participate in one of our programs, we believe you will find a place where you can grow, connect, and feel at home.
Our church is conveniently located in Galveston, Texas, and provides ample parking for visitors. We offer both in-person and virtual options for worship and engagement, ensuring accessibility for all. If you have any questions or need assistance planning your visit, please don't hesitate to reach out to our friendly staff, who will be more than happy to assist you.
In conclusion, Turning Point Church of Galveston is a welcoming and inclusive community that celebrates faith and beliefs. Through our worship services, engaging programs, and community outreach, we aim to inspire and empower individuals on their spiritual journey. Join us at Turning Point Church of Galveston and discover the transformative power of faith in a vibrant and supportive community.
We look forward to seeing you soon!