The Sacrament of Baptism
Oct 23, 2017
Beliefs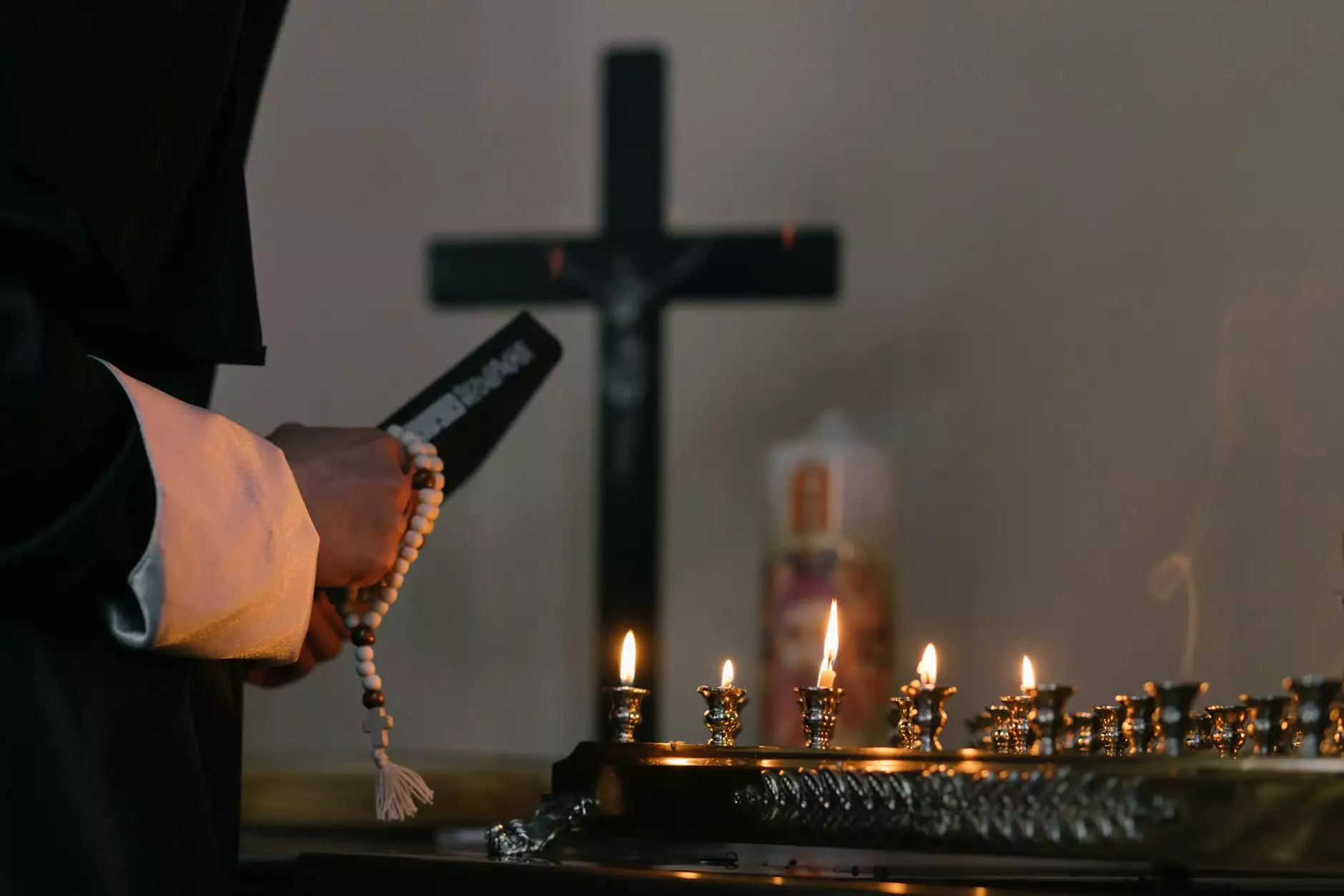 Welcome to the Sacrament of Baptism page at turning point church of galveston, located in the vibrant city of Waco, Texas. We believe that baptism is a momentous occasion in one's faith journey, and we are here to guide and support you every step of the way.
Why Baptism Matters
Baptism holds deep spiritual significance in the Christian faith. It is an outward expression of an inward transformation, symbolizing the washing away of sins and the rebirth into a new life in Christ. Through baptism, believers are united with Christ, becoming part of His body, the Church, and receiving the gift of the Holy Spirit.
At turning point church of galveston, we view baptism as a sacred sacrament that marks an individual's commitment to follow Jesus Christ wholeheartedly. It is a joyful celebration of God's grace and love, as well as a public declaration of faith.
The Process of Baptism
Our baptism process is designed to prepare you for this joyous milestone in your spiritual journey.
1. Education and Preparation
Prior to baptism, we offer educational classes where you can learn more about the significance and meaning of baptism. These classes provide an opportunity to deepen your understanding of the sacrament and answer any questions you may have.
2. Personal Reflection and Discernment
Baptism is a personal decision that requires sincere reflection and discernment. It is a time for introspection, prayer, and seeking guidance from God. Our pastors and spiritual leaders are available to guide you through this process and provide support.
3. Baptism Ceremony
The baptism ceremony itself is a sacred and meaningful event. It usually takes place during one of our regular worship services, surrounded by the loving support of our church community. During the ceremony, you will be immersed in water or have water poured over you, symbolizing the cleansing and renewing power of God's grace.
The Significance of Baptism
Baptism is not merely a symbolic ritual but an essential part of the Christian faith. It is a divine covenant between the individual and God, signifying a commitment to living a life in accordance with Christ's teachings.
Through baptism, believers are welcomed into the family of Christ.
Baptism serves as a marker of discipleship, a visible testimony of one's faith. It is a powerful reminder of God's unconditional love and acceptance, as well as a call to live a life devoted to God's service and the well-being of others.
Furthermore, baptism is not a one-time event but the beginning of a lifelong journey. It is an invitation to grow in faith, continually seeking a deeper relationship with God and His people. It is a commitment to be part of a vibrant spiritual community that supports, encourages, and challenges you in your Christian walk.
Baptism and Your Faith Journey
At turning point church of galveston, we believe that baptism is just the beginning of a lifelong pursuit of spiritual growth and transformation. We strive to provide a nurturing and supportive environment where you can flourish in your faith journey.
Here are some ways we can journey with you:
Regular Worship and Fellowship: Join us for our uplifting worship services where you can experience God's presence and connect with fellow believers.
Bible Study and Spiritual Formation: Deepen your understanding of the Scriptures and grow in your spiritual walk through our engaging Bible study programs and spiritual formation opportunities.
Service and Mission: Put your faith into action by participating in our various service and mission projects that aim to make a positive impact in our community and beyond.
Prayer and Spiritual Guidance: Our pastors and spiritual leaders are here to guide and support you through prayer, counseling, and spiritual guidance.
Supportive Community: Find a welcoming and supportive community where you can build meaningful relationships, find encouragement, and experience true Christian fellowship.
Join Us in the Sacrament of Baptism
We invite you to take the next step in your faith journey and consider the sacrament of baptism at turning point church of galveston. It is a momentous occasion that holds significant spiritual meaning.
Contact us today to learn more about baptism, our educational classes, and how you can take this important step in your spiritual journey. We look forward to walking alongside you as you deepen your relationship with God through the sacrament of baptism.