Meet Our Pastors & Staff at Grace Church Frisco
Nov 13, 2021
Staff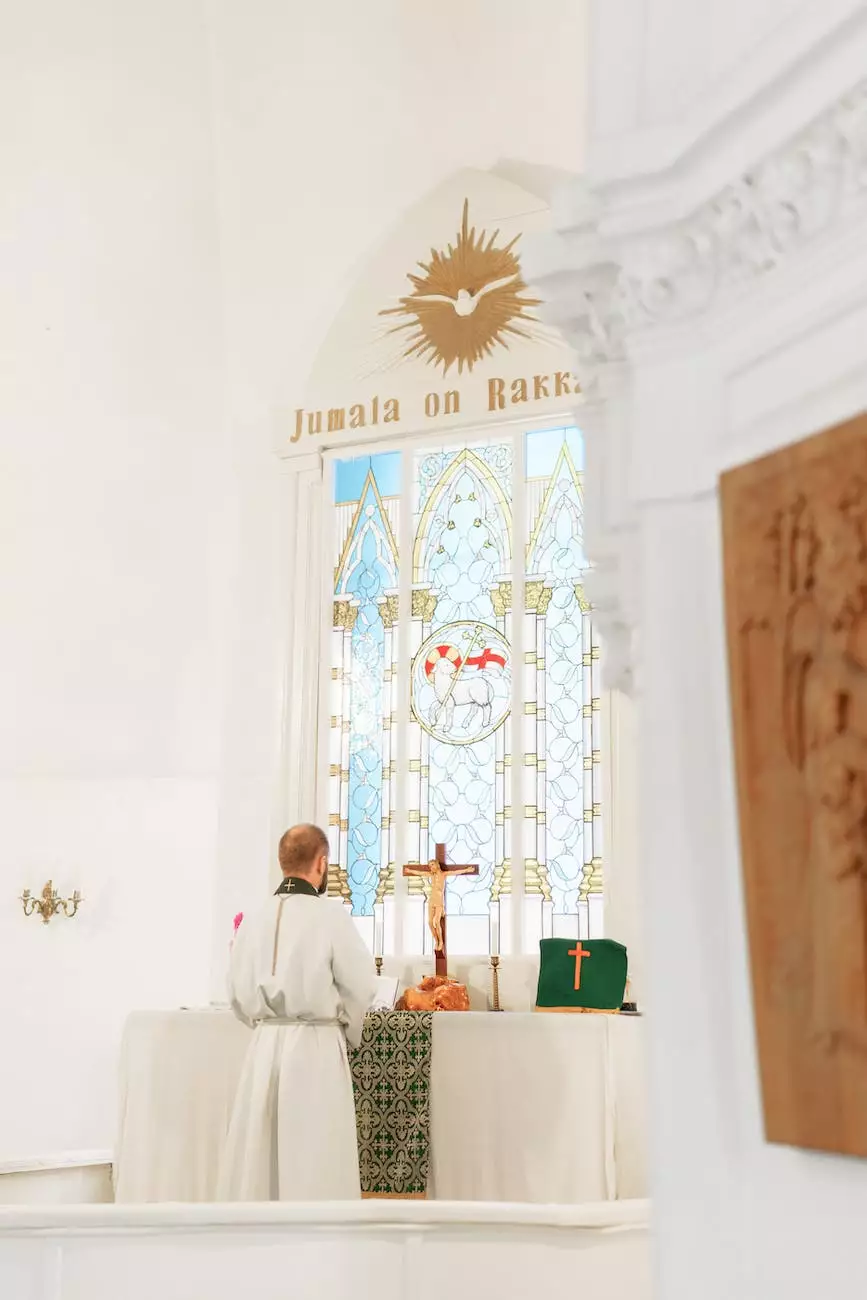 Welcome to Grace Church Frisco, a vibrant community where faith and beliefs flourish. Our pastors and staff members are dedicated to serving our congregation and providing spiritual guidance. Get to know our amazing team who play a vital role in nurturing our church community.
Rev. John Thompson - Senior Pastor
As the Senior Pastor of Grace Church Frisco, Rev. John Thompson brings a wealth of experience and a deep passion for spreading the love of Christ. With over 20 years of pastoral experience, Rev. Thompson leads our congregation with wisdom and compassion. His sermons are known for their thought-provoking messages and practical application, inspiring individuals to live out their faith in their daily lives.
Rev. Sarah Roberts - Associate Pastor
Rev. Sarah Roberts serves as our dedicated Associate Pastor, focusing on youth and family ministries. With a background in counseling and a heart for the next generation, Rev. Roberts brings a nurturing and supportive approach to her role. She leads various programs and initiatives that empower young individuals to grow spiritually and build a strong foundation of faith.
Dr. Michael Johnson - Worship Pastor
Dr. Michael Johnson is our talented Worship Pastor, leading the congregation in heartfelt worship. A gifted musician and songwriter, Dr. Johnson's passion for music is contagious, creating an atmosphere where individuals can connect with God on a deeper level. Through his leadership, our worship services are filled with uplifting songs and a profound sense of spiritual connection.
Deacon Andrew Smith - Community Outreach
Deacon Andrew Smith is deeply committed to serving and supporting our local community. As our Community Outreach coordinator, he spearheads various initiatives that aim to make a positive impact on the lives of those in need. From organizing food drives to providing resources for homeless individuals, Deacon Smith's dedication reflects our church's core values of compassion and social justice.
Grace Church Frisco Staff
Behind the scenes, our dedicated staff members ensure the smooth operation of our church and its ministries. From administrative support to coordinating events and programs, their dedication and diligence contribute to the overall growth and success of Grace Church Frisco.
Supportive Community
At Grace Church Frisco, our pastors and staff members are more than just leaders; they are part of a supportive community that fosters growth and spiritual development. With their diverse backgrounds and shared commitment to serving others, our team creates an inclusive and welcoming environment for all individuals seeking to deepen their faith and forge lasting connections.
Enriching Programs and Ministries
We are proud to offer a wide range of programs and ministries that cater to individuals of all ages and backgrounds. From children's ministries to Bible study groups, there are ample opportunities for personal growth and fellowship within our church community. Our pastors and staff work tirelessly to curate meaningful experiences that nurture spiritual growth and build strong relationships.
Get Involved Today
If you are seeking a community that embraces faith, love, and service, we invite you to join us at Grace Church Frisco. Our pastors and staff are here to support and guide you on your spiritual journey. Reach out to us today to learn more about our ministries, events, and opportunities to get involved. We look forward to welcoming you with open arms!
© 2022 turning point church of galveston | Community and Society - Faith and Beliefs | Our Pastors & Staff | Grace Church Frisco