All Souls' Day Cemetery Visit | Waco, Texas
Mar 29, 2019
Fall Festival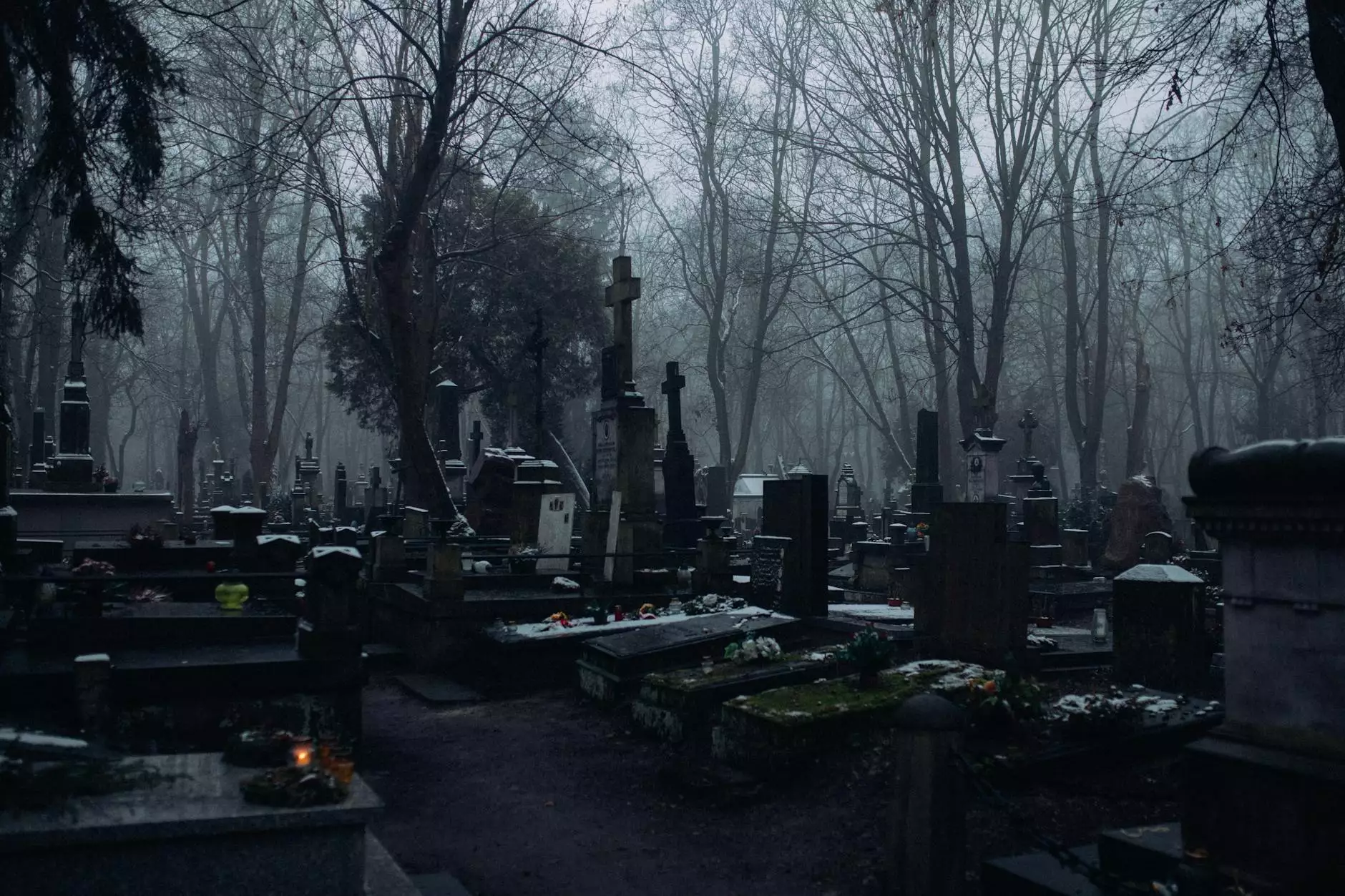 Welcome to the webpage of Turning Point Church of Galveston, where we invite you to join us for the All Souls' Day Cemetery Visit in Waco, Texas. This highly anticipated and spiritually fulfilling event brings our community together to honor and remember our departed loved ones.
Event Details
Mark your calendars for this special occasion on All Souls' Day, which falls on November 2nd. The event will take place at the peaceful and serene Waco Memorial Park Cemetery. We encourage you to bring your family and friends to share in this sacred experience.
Honoring Our Departed Souls
The All Souls' Day Cemetery Visit is a time-honored tradition where we come together to pay our respects and remember those who have left this world. It is a day of remembrance, reflection, and prayer. This event provides an opportunity for solace, healing, and a chance to connect with our faith and beliefs.
During the event, we encourage you to bring flowers, votive candles, or other tokens of remembrance to place on the graves of your loved ones. It is a beautiful gesture that symbolizes our love and appreciation for those who have passed on.
Connecting with the Community
At Turning Point Church of Galveston, we understand the importance of coming together as a community during times of grief and loss. The All Souls' Day Cemetery Visit offers a safe space for sharing stories, memories, and support with others who have also experienced the loss of loved ones.
Through our shared experiences, we find comfort and strength in one another. The power of community support cannot be underestimated, and it is through events like these that we can navigate the journey of grief together.
The Significance of All Souls' Day
All Souls' Day is a special day in the Christian calendar, dedicated to praying for the souls of the departed. It is a time to remember and honor all those who have died, asking for God's mercy and forgiveness for their souls. This powerful day is a reminder of the eternal bond we share with our loved ones, even after they have left this earthly world.
Prayer, Reflection, and Healing
During the All Souls' Day Cemetery Visit, we will gather for a heartfelt prayer service led by our dedicated clergy. The service will include moments of reflection, scripture readings, and hymns that bring solace and peace to our souls.
This is also a time for personal reflection and introspection. As we wander through the cemetery, we are reminded of the brevity of life and the importance of cherishing every moment we have with our loved ones. It is an opportunity to find healing and comfort through shared experiences with others who have endured similar losses.
Join Us for the All Souls' Day Cemetery Visit
We invite members of the Waco, Texas community, and beyond, to join us for this meaningful event. Regardless of religious affiliation, all are welcome to participate in this beautiful tradition of remembrance and communal support.
By attending the All Souls' Day Cemetery Visit, you will not only honor the memory of your departed loved ones but also form new connections, find solace, and discover the healing power of a supportive community.
Event Details:
Date: November 2nd
Location: Waco Memorial Park Cemetery
Time: 6:30 PM - 8:30 PM
RSVP and Contact Information:
Please RSVP by contacting Turning Point Church of Galveston at (555) 123-4567 or email us at [email protected]. For any further inquiries or questions, our dedicated team is here to assist you.
We look forward to welcoming you to the All Souls' Day Cemetery Visit in Waco, Texas. Together, let us remember, honor, and find healing as we celebrate the lives of those who have gone before us.