Marriage Ministry - Turning Point Church of Galveston
Apr 7, 2021
Ministries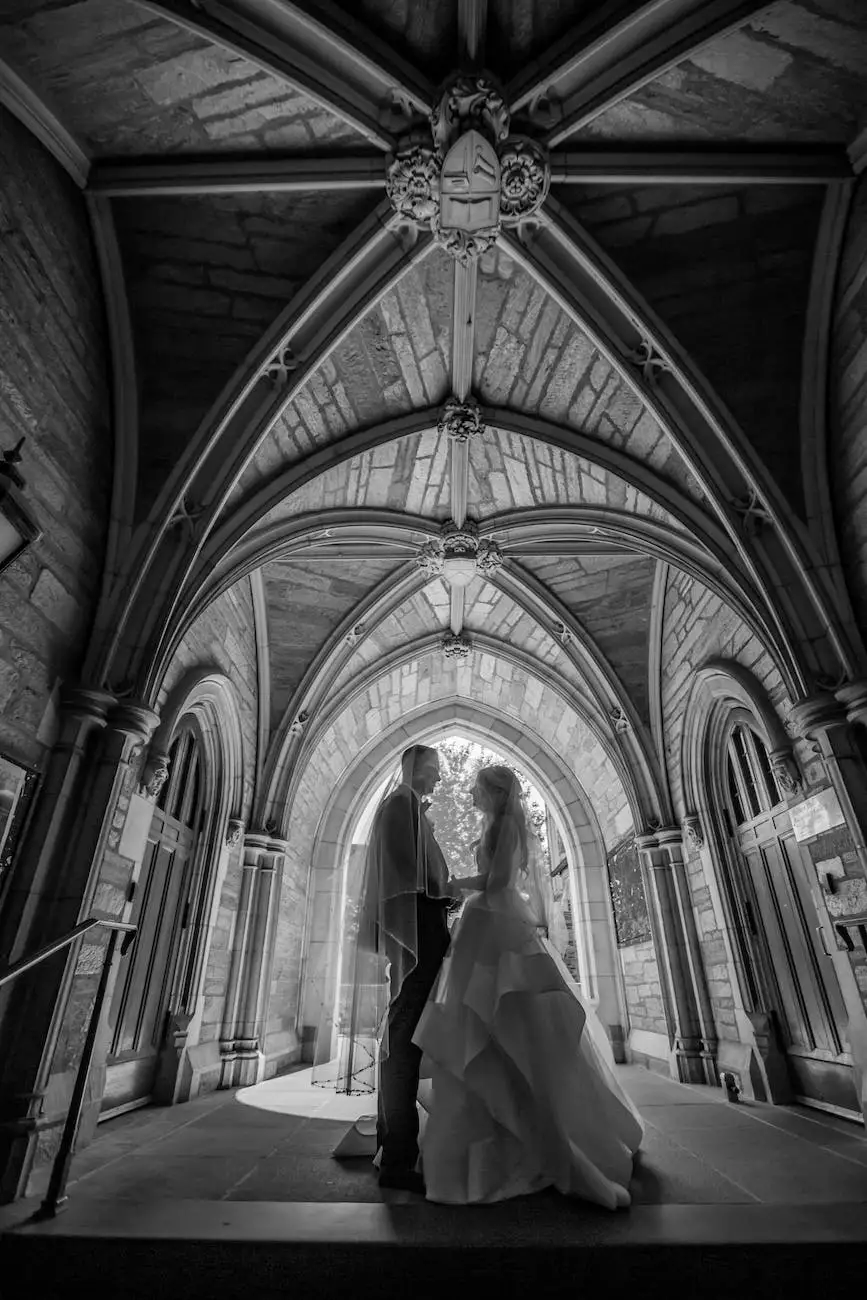 Building Strong and Fulfilling Marriages
Welcome to the Marriage Ministry page of Turning Point Church of Galveston. We are a faith-based community committed to supporting couples in their journey of building strong and fulfilling marriages. Our ministry offers a range of programs, events, workshops, and counseling sessions designed to enhance and strengthen relationships.
Our Mission
At Turning Point Church of Galveston, we believe that marriage is a sacred bond that requires continuous nurturing and investment. Our Marriage Ministry is dedicated to providing couples with the resources, support, and guidance they need to weather challenges, grow together, and thrive.
Services and Programs
We offer a variety of services and programs tailored to meet the individual needs of couples at different stages of their relationships. Whether you are engaged, newly married, or have been together for decades, our Marriage Ministry has something for everyone:
Pre-Marital Counseling: Our experienced counselors provide pre-marital counseling to engage couples in open and honest discussions about important topics such as communication, conflict resolution, and shared values. These sessions aim to equip couples with the tools and knowledge to build a strong foundation for their life together.
Marriage Enrichment Workshops: Join our regular workshops focused on enhancing various aspects of married life. Topics covered include effective communication, intimacy, parenting, and financial management. Led by experienced facilitators, these workshops provide valuable insights and practical strategies to strengthen your relationship.
Couples Retreats: Take a break from the routines of everyday life and reconnect with your partner at our couples retreats. These retreats offer a tranquil and supportive environment for couples to deepen their emotional connection, rediscover each other, and learn new ways to nurture their love.
Support Groups and Mentoring: Our Marriage Ministry organizes support groups and mentoring programs where couples can connect with others who are on a similar journey. Sharing experiences, challenges, and successes with fellow couples provides a sense of community, encouragement, and accountability.
Marriage Counseling: For couples facing difficulties or seeking personalized guidance, we offer professional marriage counseling services. Our skilled counselors provide a safe and confidential space for couples to address their concerns, resolve conflicts, and work towards healing and growth in their relationship.
Why Choose Our Marriage Ministry?
Turning Point Church of Galveston's Marriage Ministry stands out among others in its dedication to providing comprehensive, compassionate, and faith-based support to couples. Here are a few reasons why you should choose our ministry:
Experienced and Qualified Professionals: Our team of counselors, facilitators, and mentors are highly experienced and trained in helping couples navigate the complexities of married life.
Faith-Based Approach: We believe that faith plays a central role in building and sustaining marriages. Our programs incorporate biblical principles and teachings that can guide couples towards deeper spiritual connection and understanding.
Safe and Confidential Space: We understand the importance of confidentiality in counseling and mentoring relationships. Rest assured that all interactions with our ministry will remain confidential.
Community and Support: Joining our Marriage Ministry allows you to become part of a supportive community of couples who share similar values and goals. You will find encouragement, understanding, and lifelong friendships within our ministry.
Flexibility and Accessibility: We strive to make our programs and services accessible to all couples. We offer a variety of meeting times, formats, and locations to accommodate different schedules and preferences.
Get Involved!
Are you ready to invest in and strengthen your marriage? Join us at Turning Point Church of Galveston's Marriage Ministry and embark on a transformative journey with your partner. To learn more about our upcoming events, workshops, and counseling services, please visit our Marriage Ministry page.
Remember, a strong and fulfilling marriage is within reach, and with the right support and resources, you can build a foundation that will last a lifetime.