Welcome to VKids - Victory Life Baptist Church
Feb 26, 2019
Ministries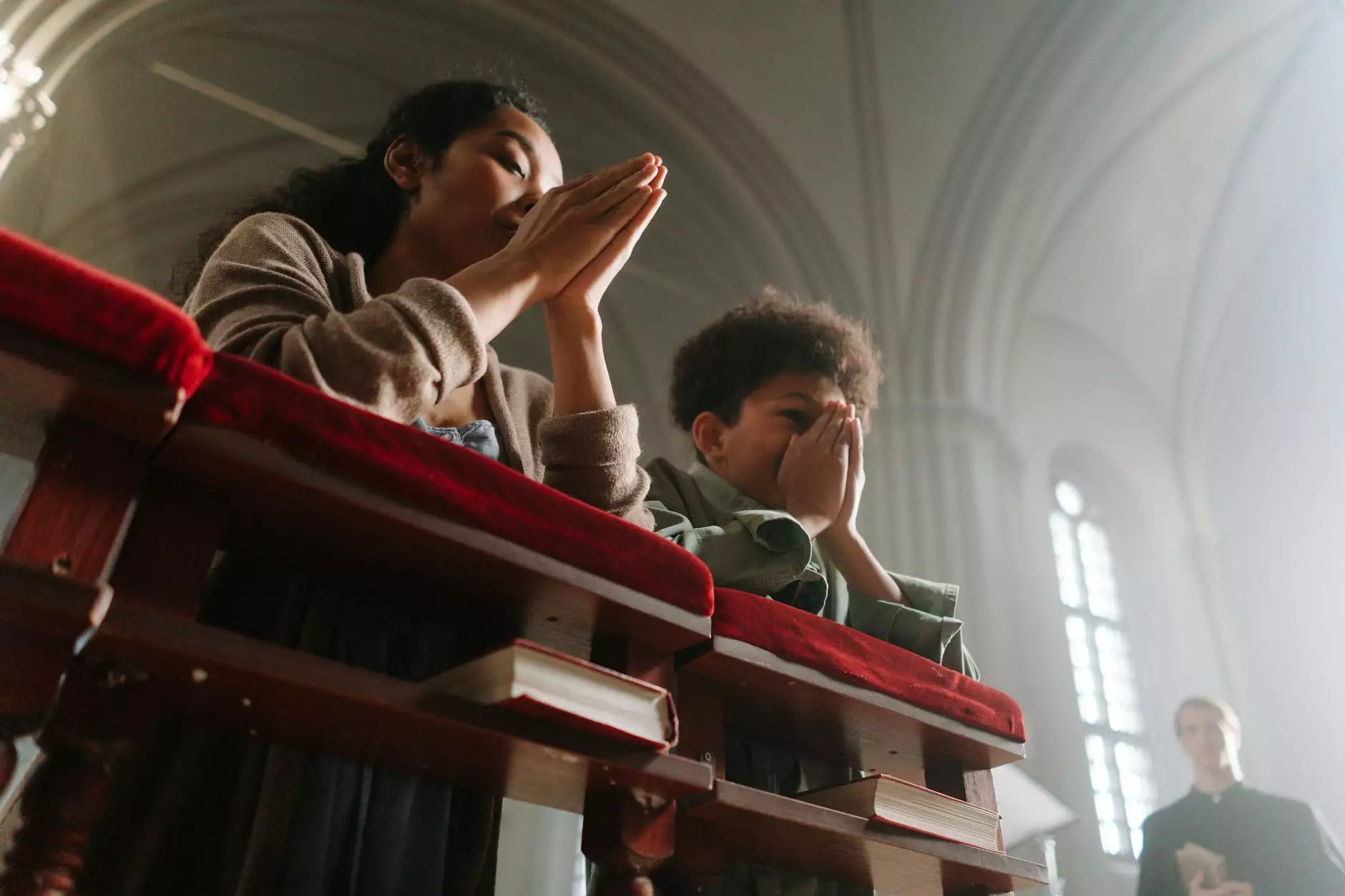 Empowering Children to Discover Faith, Love, and Purpose
Welcome to VKids - Victory Life Baptist Church, a vibrant and inclusive community within Turning Point Church of Galveston. We are dedicated to providing children with a nurturing environment, where they can explore and deepen their faith, experience love, and discover their unique purpose in life. Our team of dedicated volunteers and staff are committed to creating an extraordinary experience for every child who walks through our doors.
Building a Foundation of Faith
At VKids, we understand the importance of building a strong foundation of faith in children's lives. We believe that faith is not just a set of beliefs, but a lifelong journey of growth and transformation. Through engaging and age-appropriate teachings, we strive to instill the values of love, compassion, kindness, and integrity in the hearts of every child we serve. Our desire is to help children develop a personal relationship with God and equip them with the tools they need to navigate life's challenges.
A Safe and Nurturing Environment
As a parent, we understand that your child's safety and well-being are of utmost importance to you. At VKids, we prioritize creating a safe and nurturing environment for all children. We have implemented comprehensive safety protocols, including background checks for all volunteers, secure check-in and check-out procedures, and a well-trained team ready to respond to any situation. You can have peace of mind knowing that your child is in good hands while they grow and learn with us.
Engaging and Interactive Learning
Learning should be fun! At VKids, we believe in engaging and interactive experiences that capture children's imagination and curiosity. Our dynamic programs include age-specific teachings, captivating stories from the Bible, music, arts and crafts, group activities, and much more. We embrace an innovative approach to education that encourages children to ask questions, explore, and discover the wonders of their faith.
Building Lasting Friendships
In addition to spiritual growth, we recognize the importance of building lasting friendships within the church community. VKids offers various opportunities for children to connect with one another, fostering a sense of belonging and unity. Through regular gatherings, special events, and community outreach, children have the chance to form meaningful friendships that will support and encourage them throughout their lives.
Join Us at Turning Point Church of Galveston
We invite you and your children to join us at Turning Point Church of Galveston for an extraordinary experience filled with faith, love, and learning. Our VKids community welcomes children of all backgrounds and faith traditions, creating a diverse and enriching environment where everyone is valued and accepted. Come and be a part of our vibrant faith community and witness the transformative power of VKids - Victory Life Baptist Church.
Experience VKids today and discover how our dedicated team can help empower your child to grow in their faith, develop strong character, and find their unique purpose in life. Contact us or visit our website to learn more about our programs, upcoming events, and how to get involved.
Contact Us
Turning Point Church of Galveston
Address: [Insert Address]
Phone: [Insert Phone Number]
Email: [Insert Email Address]