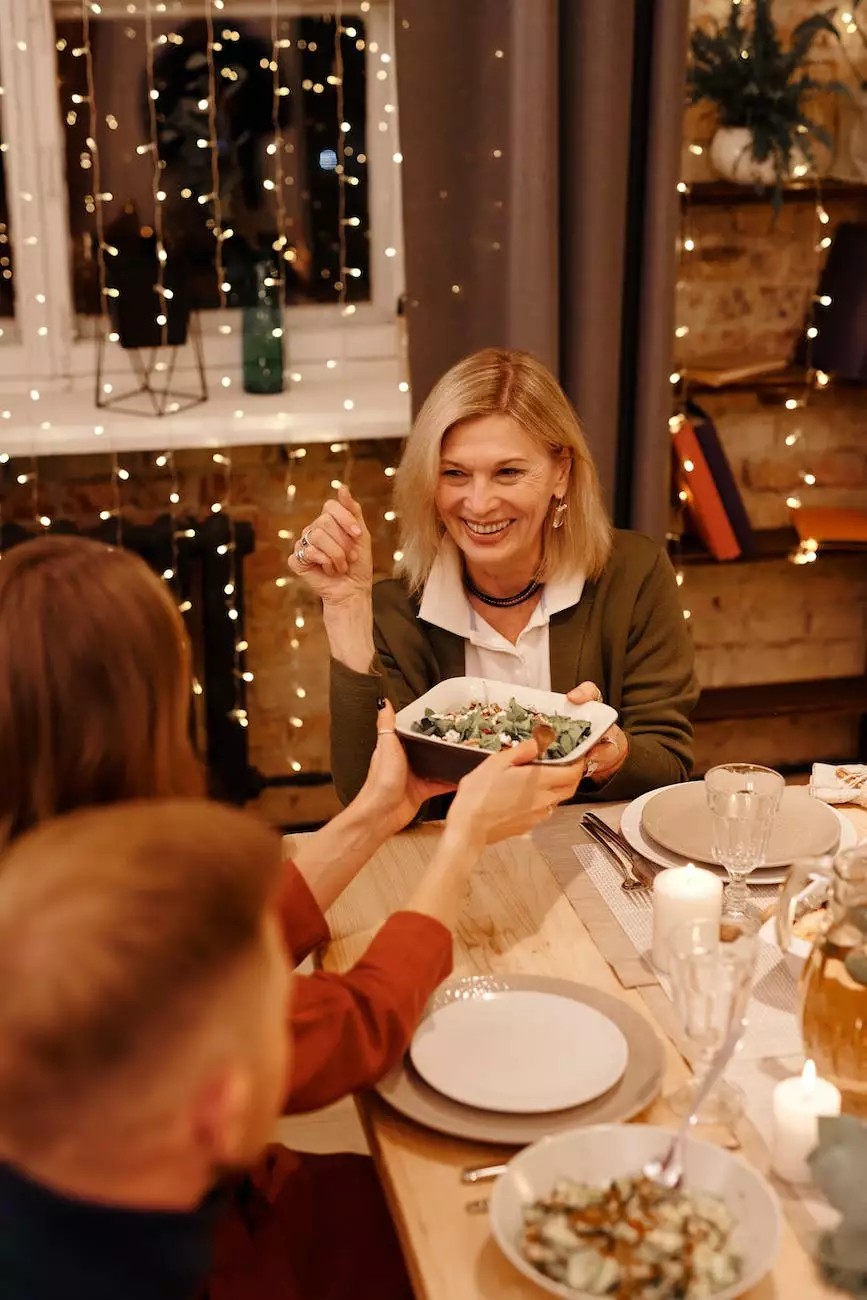 Turn Your Sunday Evening into an Exquisite Culinary Experience
At turning point church of galveston, we believe in fostering a strong sense of community and sharing meaningful experiences with one another. Our 5th Sunday Potluck Dinner is a cherished tradition that brings the congregation together for an evening of delightful food, joyful conversations, and spiritual nourishment.
A Celebration of Faith and Togetherness
Our 5th Sunday Potluck Dinner is not just a regular gathering; it's an opportunity to deepen our connection with the community and strengthen our faith. Held every fifth Sunday of the month, this event is open to everyone. Whether you've been a part of turning point church for years or are just getting to know us, we extend a warm welcome to join us for an evening of fellowship and delicious cuisine.
Delightful Food for Every Palate
Our potluck dinners are renowned for the wide variety of delectable dishes on offer. With the culinary talents of our congregation, you can expect an array of mouthwatering appetizers, flavorful main courses, and irresistible desserts. From traditional recipes passed down through generations to innovative creations, our potluck dinners are a celebration of diverse flavors and culinary traditions.
Bringing the Community Together
One of the highlights of our 5th Sunday Potluck Dinner is the opportunity to connect with fellow members of the congregation. This event creates an atmosphere of unity, fostering genuine relationships and deepening connections. As we come together to share a meal, we also share stories, laughter, and moments of inspiration, strengthening the bonds that make our community so special.
How to Participate
Participating in our 5th Sunday Potluck Dinner is easy. We encourage all attendees to bring a dish to share, preferably homemade or with a special significance to them. Whether you enjoy cooking or prefer to bring store-bought delights, the focus is on togetherness and the spirit of giving. If you're new to the community or unsure about what to bring, feel free to reach out to our friendly event organizers, who will be more than happy to assist you.
Mark Your Calendar
Mark the date for our upcoming 5th Sunday Potluck Dinner and make sure to join us for an evening of joy, nourishment, and connection. This is much more than just a meal; it's an opportunity to celebrate our shared faith and create lasting memories.
Experience the Turning Point Difference
When you join us for our 5th Sunday Potluck Dinner, you become a part of something greater than yourself. Our community is built on love, support, and a shared commitment to faith. Together, we create an environment where everyone is welcomed, valued, and embraced.
Join Us for the 5th Sunday Potluck Dinner
Don't miss this wonderful opportunity to connect with your community and experience the power of togetherness. We invite you to join us for our next 5th Sunday Potluck Dinner and discover the warmth and love that defines turning point church of galveston.
Get ready to savor mouthwatering dishes, engage in uplifting conversations, and forge lasting friendships. The 5th Sunday Potluck Dinner is an experience you do not want to miss. Come and be a part of this joyful celebration of faith, unity, and the power of a shared meal.