College - Victory Life Baptist Church
Nov 30, 2019
Ministries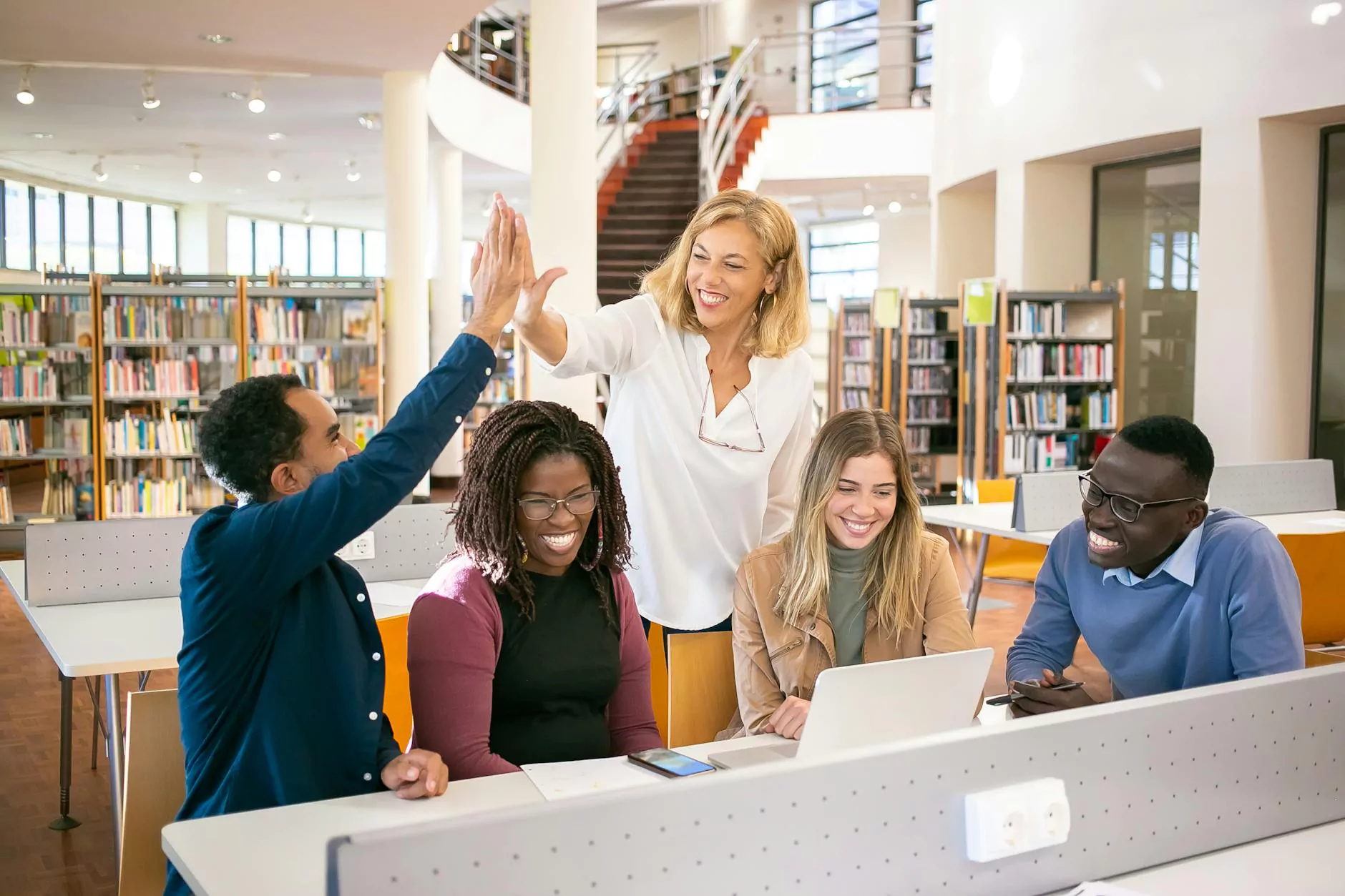 Empowering Education for a Faith-centered Future
Welcome to the College division of Victory Life Baptist Church, where we provide empowering education and personal growth opportunities within the context of our faith and beliefs. As a vibrant and inclusive community, we are committed to offering educational programs that equip individuals with the knowledge, skills, and spiritual foundation necessary for success in their chosen careers and personal lives.
Our Vision for Spiritual and Academic Excellence
At Victory Life Baptist Church's College, we believe that integrating academic excellence with spiritual growth is essential in creating well-rounded individuals who can positively impact their communities and the world at large. We offer a diverse range of programs, designed to inspire and challenge students to reach their full potential.
Programs to Ignite Your Passion
Our College offers a variety of programs tailored to meet the interests and aspirations of our students. Whether you are pursuing a degree in Theology, Ministry, Counseling, or any other field related to faith and beliefs, our renowned faculty and comprehensive curriculum will provide you with a rich and transformative learning experience.
Theology Program
Our Theology Program aims to deepen your understanding of biblical studies, church history, Christian ethics, and spiritual practices. Through rigorous coursework and engaging discussions, you will develop a strong theological foundation that will strengthen your faith and equip you for effective ministry.
Ministry Program
If your passion lies in serving others and leading a congregation, our Ministry Program offers courses that focus on pastoral leadership, discipleship, evangelism, and practical ministry skills. Upon graduation, you will be equipped to lead and serve effectively within your church and community.
Counseling Program
Our Counseling Program prepares individuals to make a positive difference in the lives of others through compassionate and evidence-based counseling practices. You will gain the knowledge and skills necessary to provide guidance, support, and healing within a faith-centered framework.
In addition to these core programs, we also offer elective courses, workshops, and seminars that cover various topics related to faith, personal growth, and Christian living. Our aim is to provide a comprehensive educational experience that not only nurtures your intellectual abilities but also strengthens your faith and personal development.
Supportive Community and Resources
As a student at Victory Life Baptist Church's College, you will be part of a caring and supportive community of fellow students, faculty, and staff. We believe in fostering a nurturing environment where everyone can thrive academically, spiritually, and personally. Our dedicated faculty members are committed to providing personalized attention and mentorship to help you succeed.
In addition to our academic resources, we offer a range of student services, including counseling, career guidance, and spiritual mentoring, to support your overall well-being and growth during your college journey.
Experience College Life at Victory Life Baptist Church
Choosing a college is an important decision, and we want you to experience what sets us apart. Our vibrant campus life offers opportunities for worship, fellowship, and engagement in community outreach. From chapel services to student-led Christian organizations and impactful service projects, you will find numerous ways to deepen your faith and make lasting connections.
We also provide opportunities for internships, practical training, and mission trips, allowing you to put your knowledge into practice and gain real-world experience. These experiences will not only enhance your education but also shape your character and prepare you for a purposeful life beyond graduation.
Apply and Join Our Faith-centered Community Today
If you are seeking a college experience that integrates academic excellence with spiritual growth, look no further than Victory Life Baptist Church's College. Join our community of faith-focused individuals committed to personal growth and spiritual development. Explore our website to learn more about our programs, admission requirements, campus life, and resources available.
Don't miss the opportunity to embark on an enriching educational journey that will transform your life and equip you to make a difference in our world. Apply to Victory Life Baptist Church's College today and take the first step towards a faith-centered future!