Living in Passion for God - Miguel Nazario
Mar 3, 2023
Blog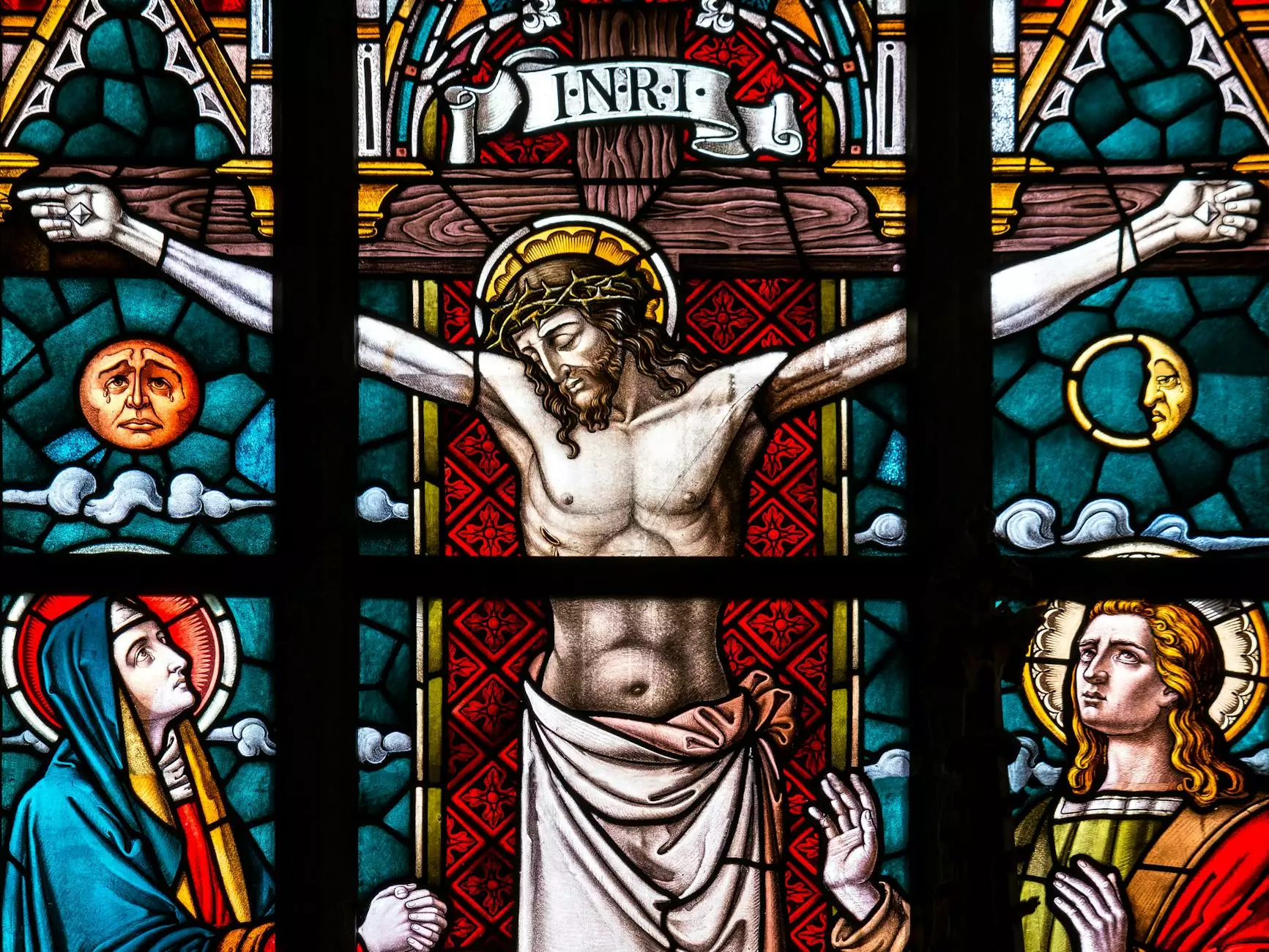 Experience the Transformative Power of Living in Passion for God
Welcome to Turning Point Church of Galveston, where we believe in the power of living in passion for God. In this transformative journey, we invite you to discover the incredible depth of faith and beliefs alongside renowned speaker Miguel Nazario.
Embrace a Welcoming Community
At Turning Point Church of Galveston, we prioritize creating a warm and inclusive community where individuals from all walks of life can come together to explore their faith and beliefs. We understand the importance of finding a safe space where you can freely express your spirituality and connect with others on a deeper level.
Uncover Your Inner Passion
Miguel Nazario, a captivating speaker and spiritual guide, will lead you on a remarkable journey towards living in passion for God. Through his engaging talks and profound insights, Miguel will help you tap into your innermost desires and awaken a sense of purpose and fulfillment.
Discover the Path to Spiritual Growth
Our program is designed to empower individuals like you to experience exponential spiritual growth. Miguel Nazario's teachings are rooted in ancient wisdom yet tailor-made for the challenges of the modern world. With his guidance, you will embark on a transformative path that nurtures personal growth, strengthens your relationship with God and deepens your understanding of faith and beliefs.
Join Our Vibrant Community
As part of Turning Point Church of Galveston's vibrant community, you will have access to a wealth of resources and opportunities to engage with like-minded individuals. From small group discussions and workshops to community outreach initiatives, we offer various avenues for you to connect, contribute, and make a positive impact.
Why Choose Turning Point Church of Galveston?
1. Engaging and Dynamic Speaker
Miguel Nazario is a seasoned and highly sought-after speaker who has inspired countless individuals to live a life driven by passion and faith. His ability to connect with audiences of all ages and backgrounds sets him apart, making him an ideal guide on your spiritual journey.
2. Comprehensive Spiritual Guidance
Our program goes beyond surface-level teachings, delving into the core principles of faith and beliefs. Miguel Nazario imparts timeless wisdom through relatable examples and practical advice, ensuring you can apply what you learn to your everyday life.
3. Supportive and Inclusive Community
At Turning Point Church of Galveston, we believe that a strong community is vital for spiritual growth. We foster an environment where everyone feels valued, accepted, and supported. By joining our community, you'll find kindred spirits who uplift and encourage each other on the path of living in passion for God.
4. Scholarly Approach to Faith
We embrace a scholarly approach to faith, encouraging individuals to explore the depths of their beliefs. We provide ample resources and learning opportunities to expand your knowledge and dive into thought-provoking discussions on various theological topics.
5. Opportunities for Service
At Turning Point Church of Galveston, we believe that faith should inspire action. We actively engage in community service and outreach programs, providing opportunities for you to make a positive impact on the world around you. By participating in our initiatives, you can put your passion for God into practice and create lasting change.
Begin Your Journey Today
If you're ready to embark on a transformative journey towards living in passion for God, we invite you to join us at Turning Point Church of Galveston. Together, we can explore the depths of faith and beliefs, strengthen our relationship with God, and make a difference in our lives and the world.