Jesus: Our Ransom - Turning Point Church of Galveston
May 31, 2018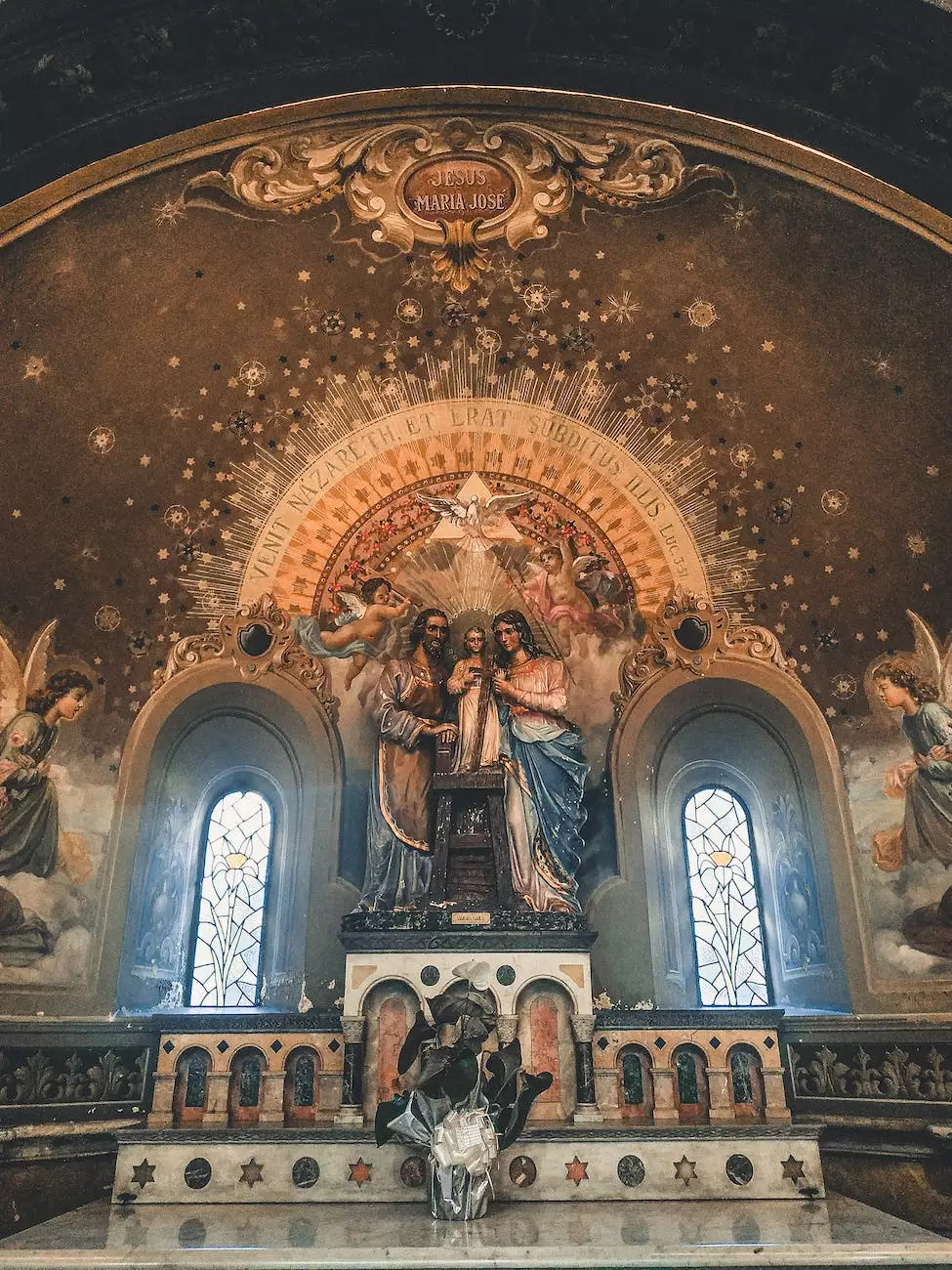 Understanding the Concept of Jesus as Our Ransom
Welcome to Turning Point Church of Galveston, where our faith and beliefs are centered on Jesus Christ. In this comprehensive and insightful page, we delve into the concept of Jesus as our ransom - the ultimate sacrifice that brings redemption to humanity.
Jesus as the Ultimate Sacrifice
When we talk about Jesus as our ransom, we refer to his sacrificial act on the cross. Jesus willingly gave his life as a ransom for all, demonstrating God's immense love for humankind. This act of selflessness signifies Jesus' role as the perfect atonement for our sins.
Through his death and resurrection, Jesus paid the price required for our redemption, reconciling us with God and opening the doors to eternal life. This unique sacrifice is the foundation of our faith, giving us hope, forgiveness, and the promise of salvation.
The Significance of Jesus as Our Ransom
Understanding the significance of Jesus as our ransom goes beyond the surface level. It involves recognizing the depth of God's love and the transformative power of Christ's sacrifice. Here are some key aspects to consider:
The Liberation from Sin
Jesus' ransom frees us from the bondage of sin that separates us from God. Through his blood shed on the cross, we are redeemed and granted the opportunity to live a life reconciled with our Creator. This liberation brings peace, joy, and the assurance of eternal life in his presence.
The Price of Redemption
Jesus paid the ultimate price for our redemption. His sacrifice demonstrates the magnitude of God's love for us, showcasing his desire to rescue us from the consequences of sin. Through his shed blood, Jesus satisfied the justice required, enabling us to experience grace, forgiveness, and restoration.
A New Covenant
When Jesus became our ransom, he ushered in a new covenant between God and humanity. This covenant is the promise of a transformed relationship, where we can have a personal connection with our Heavenly Father. Through Jesus, we can approach God with confidence, knowing that we have been made righteous in his sight.
The Power of Substitution
Jesus took our place on the cross, becoming the perfect substitute for our sins. As our ransom, he bore the weight of our guilt and the punishment we deserved. Through his sacrifice, we receive forgiveness and redemption, trading our sins for his righteousness.
Implications for Our Faith and Beliefs
The concept of Jesus as our ransom has profound implications for our faith and beliefs. It shapes our understanding of God's character, our purpose in life, and how we relate to others. Here are some ways it impacts our faith:
Assurance of God's Love
Recognizing Jesus as our ransom provides us with the assurance of God's unconditional love. It reveals a God who is willing to go to great lengths, even sacrificing his Son, to restore our broken relationship with him. This understanding strengthens our trust in God's goodness and faithfulness.
Hope and Redemption
Jesus' sacrifice gives us hope and redemption. It reminds us that no matter how deep our sins may be, we have a Savior who can cleanse and transform us. This hope propels us to seek a closer relationship with God, knowing that through Jesus, we can experience true freedom and forgiveness.
Living a Life of Gratitude
Understanding the depth of Jesus' sacrifice motivates us to live a life of gratitude. We recognize that we could never earn or deserve such incredible grace. As a result, we strive to honor Jesus' sacrifice by living in a way that reflects his love, sharing the good news of our ransom with others.
Community and Unity
Jesus' sacrifice breaks down barriers and unites believers in a community of faith. It reminds us that we are all recipients of the same ransom, regardless of our background or past mistakes. This understanding encourages us to embrace diversity, extend grace, and love others as Christ has loved us.
Discover the Power of Jesus as Our Ransom Today
At Turning Point Church of Galveston, we invite you to explore the transformative power of Jesus as our ransom. Through his sacrifice, we can experience forgiveness, hope, and a renewed relationship with God. Join us in discovering the depths of his love and the life-changing impact it can have on our faith and beliefs.
Join our community today and embark on a journey of faith and discovery. Let Jesus be your ransom and experience the abundant life he offers.