Our Leadership
Feb 25, 2018
Leaders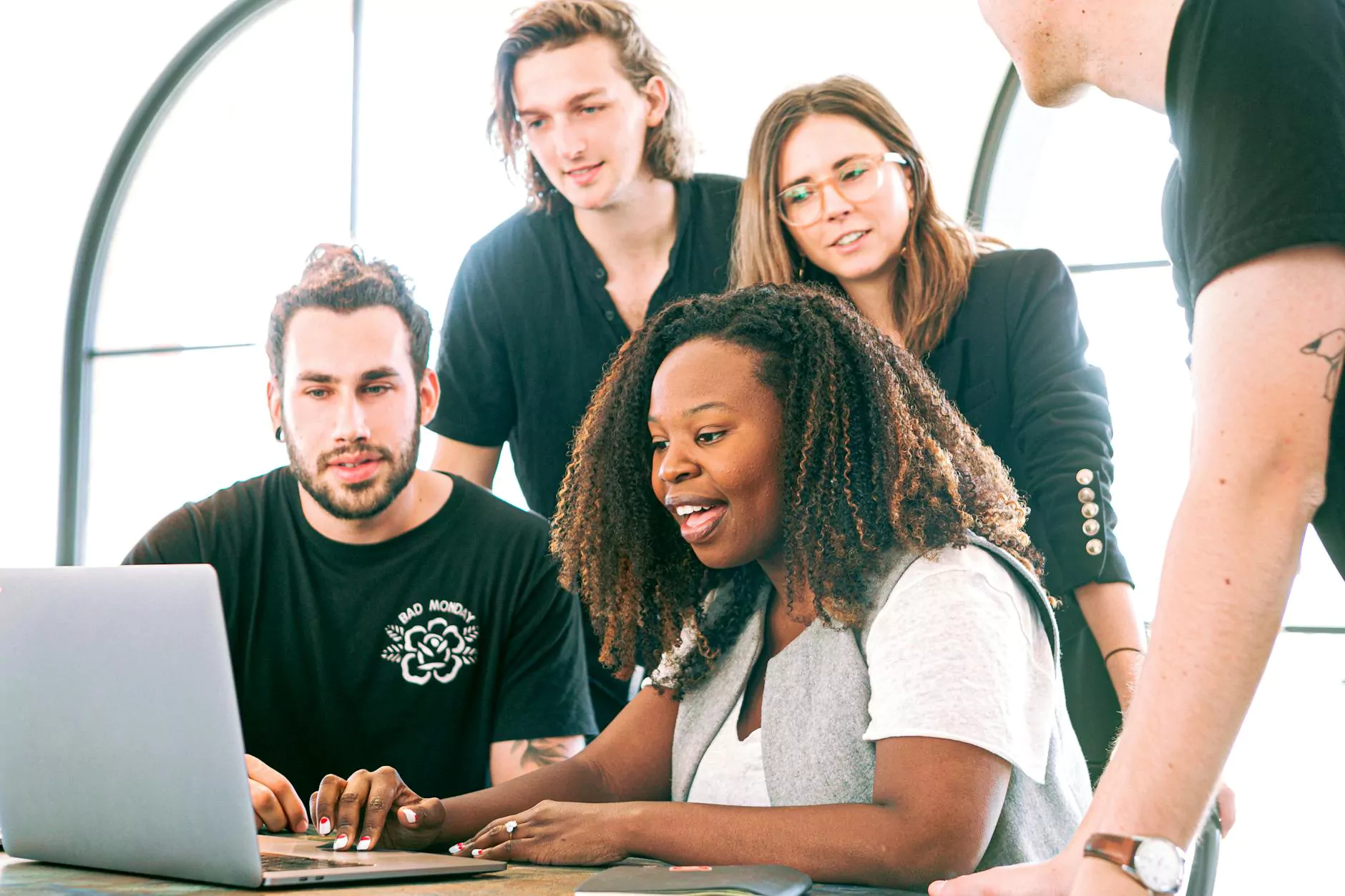 Guiding and Empowering the Community towards Spiritual Growth
Welcome to the Our Leadership page of Turning Point Church of Galveston! We are proud to introduce our exceptional leadership team, who are committed to guiding and empowering our community towards spiritual growth, positive transformation, and making a lasting impact on the lives of individuals and families.
Meet Our Dedicated Leaders
Pastor John Smith - Senior Pastor
As the Senior Pastor of Turning Point Church of Galveston, Pastor John Smith brings over 20 years of experience in ministry and a passion for helping others. With a strong commitment to providing inspiration, guidance, and support, Pastor John leads our congregation with unwavering dedication. His dynamic sermons challenge and encourage believers to deepen their faith and make a difference in the world.
Reverend Sarah Johnson - Associate Pastor
Reverend Sarah Johnson serves as the Associate Pastor at Turning Point Church of Galveston. With a background in pastoral counseling, she offers compassionate support to those facing various challenges in life. Reverend Johnson leads initiatives related to spiritual formations, small group ministries, and providing pastoral care to our congregation. Her warm and understanding nature makes her a vital asset to our leadership team.
Elder David Thompson - Ministry Coordinator
Elder David Thompson brings his extensive experience in community outreach to his role as Ministry Coordinator at Turning Point Church of Galveston. With a heart for serving underprivileged communities, Elder Thompson spearheads our efforts in social justice, missions, and community engagement. His visionary leadership inspires our members to actively make a positive impact on the world around us.
Building a Strong Foundation of Faith
At Turning Point Church of Galveston, we believe that strong leadership is essential in building a strong foundation of faith. Our leadership team works diligently to cultivate an environment that fosters spiritual growth, discipleship, and a genuine connection with God.
Our Vision for the Community
As a church deeply rooted in our community, our vision is to be a beacon of hope and love to all who seek spiritual guidance and support. We strive to create a welcoming and inclusive environment where individuals from all walks of life can come together, worship, and grow in their relationship with God.
Empowering the Next Generation
We strongly believe in empowering the next generation to become strong leaders and ambassadors of faith. Through our youth ministries and leadership development programs, we invest in nurturing the talents and potential of young individuals, equipping them to embrace their roles as future leaders in our community.
Join us in Making a Difference
If you're looking for a community that is passionate about making a positive impact, we invite you to join us at Turning Point Church of Galveston. Together, under the guidance of our exceptional leadership team, we can make a difference in the lives of people, families, and the community as a whole. Experience spiritual growth, find purpose, and become part of a loving and supportive faith community.
Contact Us
If you have any inquiries or would like to know more about our leadership team and ministries, please feel free to reach out to us. We are here to assist you on your spiritual journey and help you discover the transformative power of faith.
Address: 123 Faith Avenue, Galveston, TX 12345
Email: [email protected]
Phone: 555-123-4567