Welcome to Turning Point Church of Galveston!
Aug 9, 2020
Ministries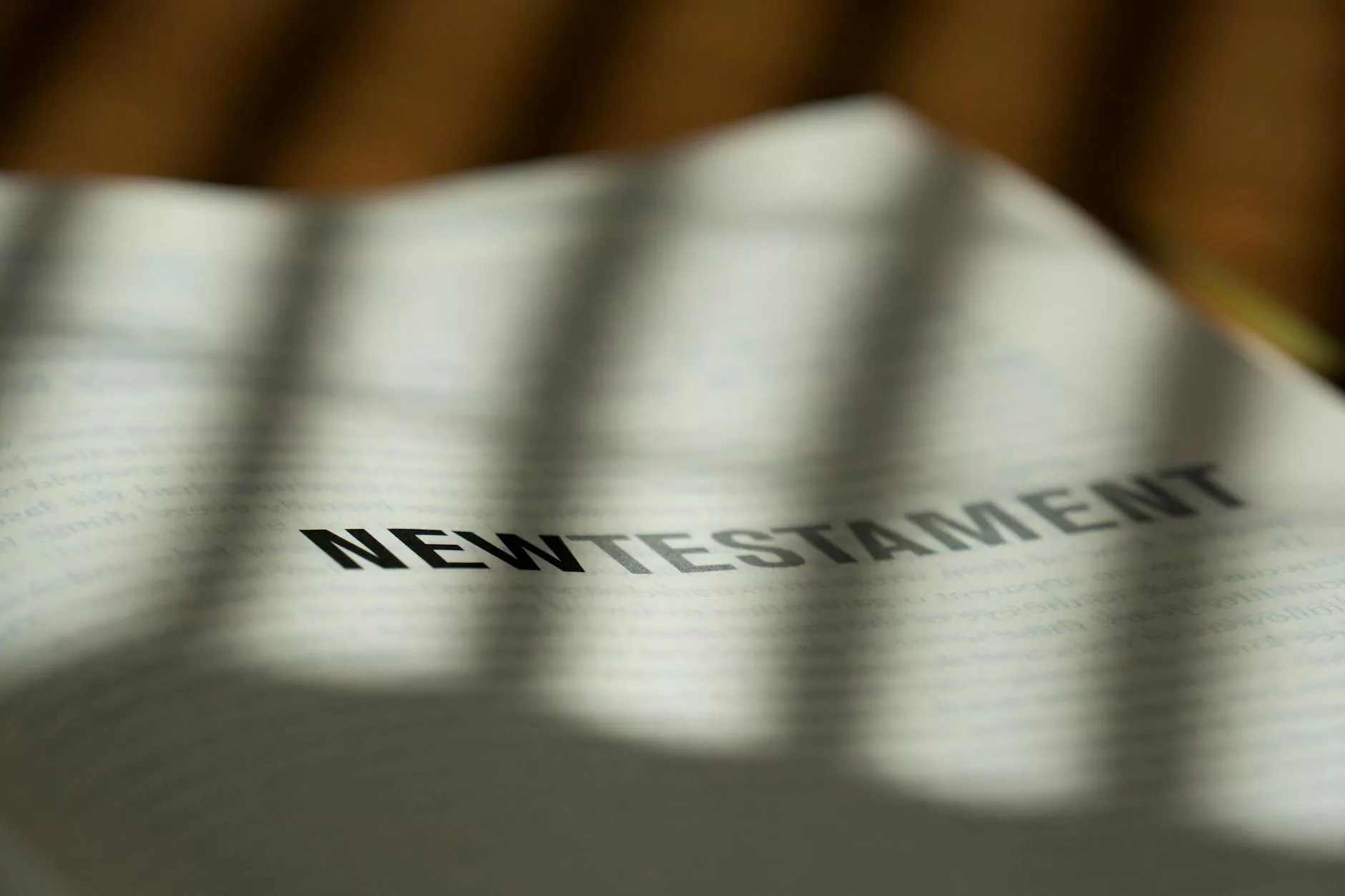 Acts 19:1-20:6 | Victory Life Baptist Church
Welcome to Turning Point Church of Galveston, where we delve into the transformative teachings of the Bible. In this section, we will explore the scriptural passages from Acts 19:1-20:6 with a focus on faith and beliefs. Join us at Victory Life Baptist Church for a deeper understanding of the Word of God.
Understanding Acts 19:1-20:6
Acts 19:1-20:6 is a powerful section of the Bible that highlights the profound impact of faith and the work of the Holy Spirit. These passages chronicle the ministry of the apostle Paul in the city of Ephesus, revealing miraculous events and spiritual transformations.
Exploring the Teachings
In Acts 19:1-7, we witness Paul encountering disciples who had only received the baptism of John the Baptist. Paul enlightens them about the baptism of Jesus Christ and the subsequent infilling of the Holy Spirit. This emphasizes the importance of understanding the fullness of the gospel message.
Furthermore, Acts 19:8-12 narrates the extraordinary miracles performed by Paul in Ephesus. These miracles demonstrate the power of God and validate the authority of Paul's teachings.
The passage continues with an account of the seven sons of Sceva in Acts 19:13-16. These individuals attempted to exploit the name of Jesus for personal gain but were swiftly exposed by a possessed man. This serves as a lesson about the severe consequences of insincere faith or misguided intentions.
As we progress through Acts 19:17-20, we witness a shift towards true repentance and genuine spiritual transformation. Many who practiced magic arts in Ephesus renounced their former ways and committed themselves to Christ. This remarkable transformation showcases the power of God to change lives and bring about genuine heart change.
Applying the Lessons
At Turning Point Church of Galveston, we understand the significance of these scriptural passages and seek to apply their teachings to our daily lives. We believe that a deep understanding and application of God's Word can bring about lasting change and growth in our faith.
Join us at Victory Life Baptist Church as we engage with the scriptures from Acts 19:1-20:6 and discover the relevance and transformative power of the Word of God in our modern lives.
Join us at Turning Point Church of Galveston
As a community of believers in Galveston, we extend a warm invitation to you to join us at Turning Point Church. Our church family welcomes individuals from all walks of life, providing a nurturing environment for spiritual growth and fellowship.
Whether you are seeking answers to life's questions, desiring a closer relationship with God, or simply looking for a supportive community, we believe that Turning Point Church of Galveston can be your home. Our mission is to help each person discover their God-given purpose and live a fulfilled, impactful life.
Service Times and Events
We offer a variety of services and events to cater to different schedules and preferences. Join us for Sunday worship services at 9:00 AM and 11:00 AM, where we dive further into the teachings of Acts 19:1-20:6 and other passages of the Bible. We also have mid-week Bible studies, youth programs, and community outreach initiatives.
Visit our website and check our calendar to stay updated on all the upcoming events and gatherings at Turning Point Church. The diverse range of activities ensures that there's something for everyone to engage and connect with others in our community of faith.
Your Faith Journey Starts Here
At Turning Point Church of Galveston, we believe that your faith journey can experience a turning point through a deep understanding of the scriptures and a supportive community. Join us today as we explore Acts 19:1-20:6 and embark on a life-transforming adventure of faith and growth.
Discover the true power of the Word of God and the fulfillment that comes from living a purpose-driven life. Experience the warmth and love of our church family as we journey together towards spiritual maturity.
Choose Turning Point Church of Galveston as your place of worship and be part of a vibrant faith community that seeks to make a positive difference in the lives of individuals and the wider society.