Colossians Intro
Apr 27, 2019
Beliefs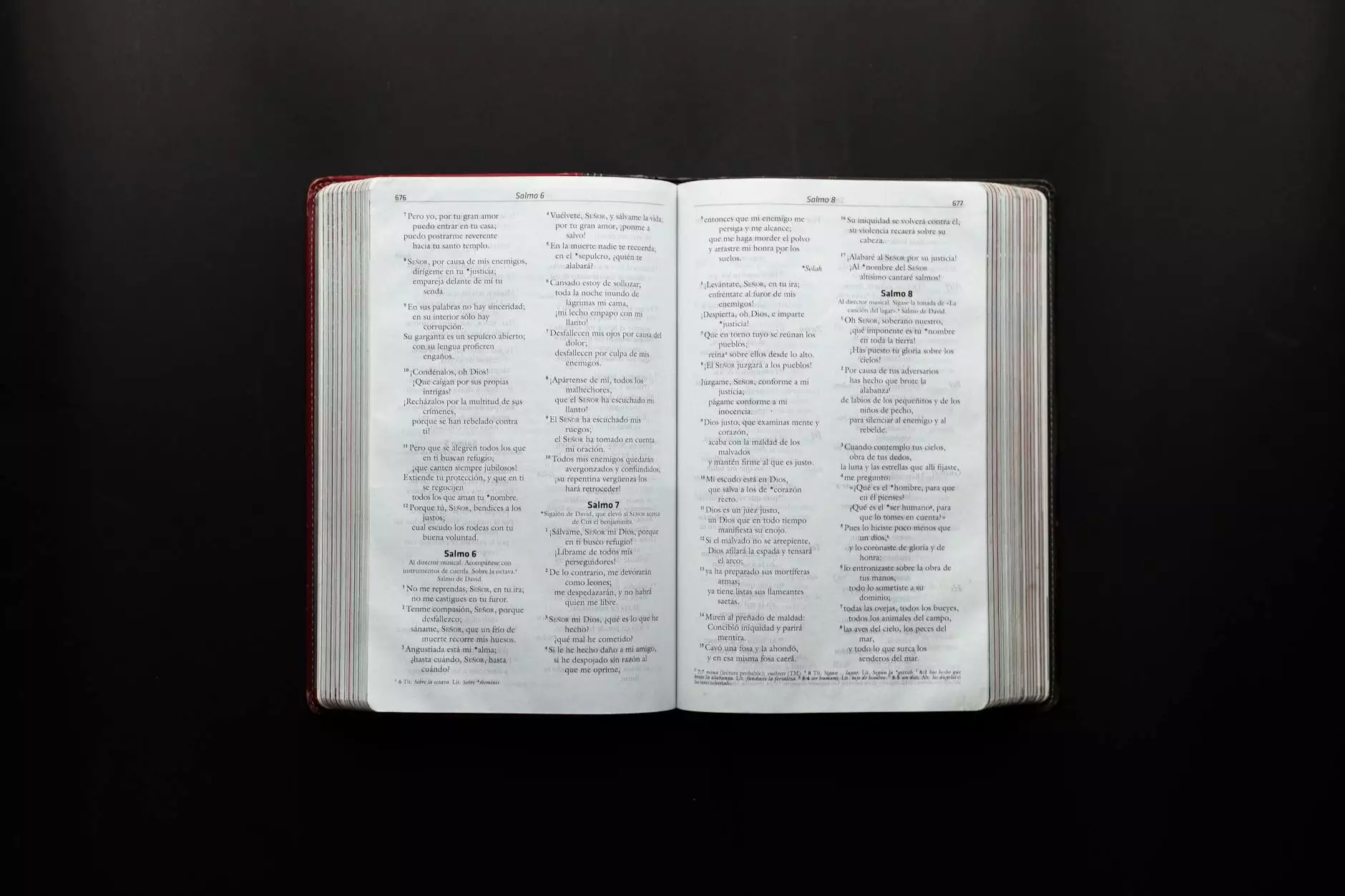 Welcome to the Colossians Intro page of Turning Point Church of Galveston, where we delve into the rich teachings of the book of Colossians. In this comprehensive guide, we will explore the significance of the book, its relevance to the Christian faith, and how it can impact our lives in powerful ways.
The Book of Colossians
The book of Colossians holds a special place in the New Testament, written by the apostle Paul to the church in Colossae. It is a letter filled with wisdom and guidance that is still applicable to our lives today. Colossians encourages believers to focus on Christ, His supremacy, and the transformation that occurs when we surrender ourselves to Him.
Exploring the Significance
Colossians emphasizes the sufficiency of Christ in all areas of life, reminding us that He is the head of the church and the source of our salvation. Through a series of powerful teachings, Paul addresses various issues that were prevalent in the Colossian church, including false teachings and spiritual maturity.
Influencing the Christian Faith
The teachings found in Colossians have a profound impact on the Christian faith. The book emphasizes the importance of knowing and understanding Christ, His redemptive work, and the unity we share as believers. It calls us to set our minds on things above and to live in a manner worthy of the Lord.
Relevance in Today's World
While Colossians was written over two thousand years ago, its message remains relevant and applicable in our modern world. It reminds us of the dangers of false teachings, encourages us to prioritize our relationship with Christ, and provides practical instructions for living out our faith in a world that often opposes it.
Impact on Your Spiritual Journey
The book of Colossians has the power to deeply impact your spiritual journey. By exploring its teachings and applying them to your life, you can experience a deeper relationship with Christ, an increased understanding of His redemptive work, and a transformed perspective on the Christian life.
Deepening Your Understanding
Through the study of Colossians, you can deepen your understanding of the Scriptures and uncover profound truths about God's character and His plan for your life. This book serves as a guide for growing in faith, maturity, and unity with other believers.
Join Us on the Journey
We invite you to join us on this exciting journey through the book of Colossians. At Turning Point Church of Galveston, we are committed to studying and applying God's Word in our lives. Through engaging sermons, small group discussions, and personal reflection, we aim to explore the depths and significance of Colossians together.
Experience the Power of Colossians
Discover the power of Colossians and how it can transform your life. By immersing yourself in the teachings of this incredible book, you will gain wisdom, insight, and a renewed passion for your faith journey. Join us at Turning Point Church of Galveston and embark on a journey that will leave a lasting impact.
About Turning Point Church of Galveston: Turning Point Church of Galveston is a faith-based community committed to inspiring and empowering individuals to live a life of purpose and faith. As an inclusive and dynamic congregation, we strive to create an environment where everyone can experience the transforming love and grace of Jesus Christ.